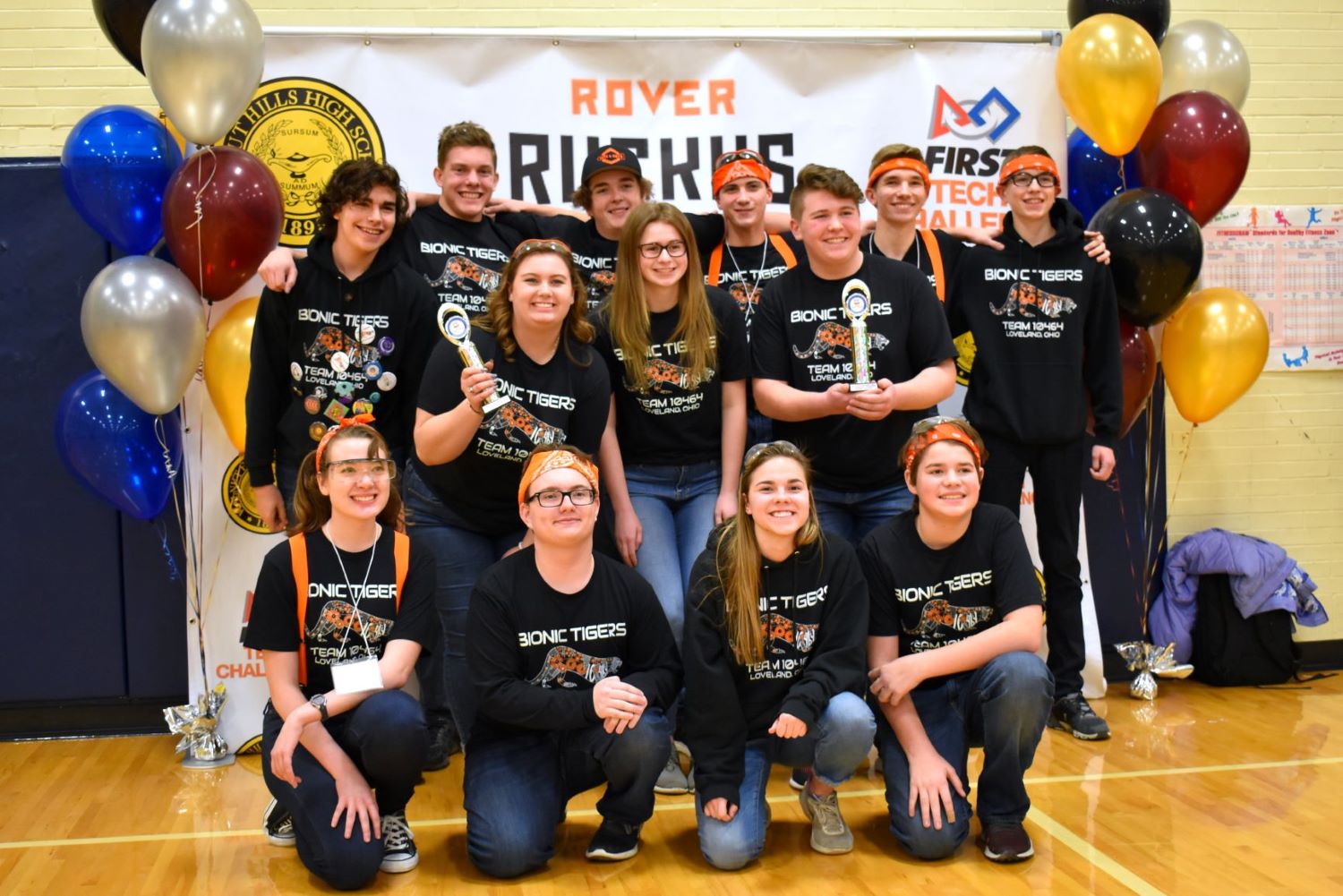 FIRST Tech Challenge (FTC) Teams 10464 and 5040 both competed in the Cincinnati Qualifying Tournament at Walnut Hill High School. Team 10464, The Bionic Tigers, was captain of the winning alliance and won the Inspire Award. The Inspire Award is the highest award presented at a tournament and is given to "the Team that embodies the 'challenge' of the FIRST Tech Challenge program. This Team is a top contender for many other judged awards and is a gracious competitor. The Inspire Award winner is an inspiration to other Teams, acting with Gracious Professionalism® both on and off the Playing Field." The Bionic Tigers qualified for the Ohio FTC State Championship. They were also finalists for the Connect and Innovate Awards.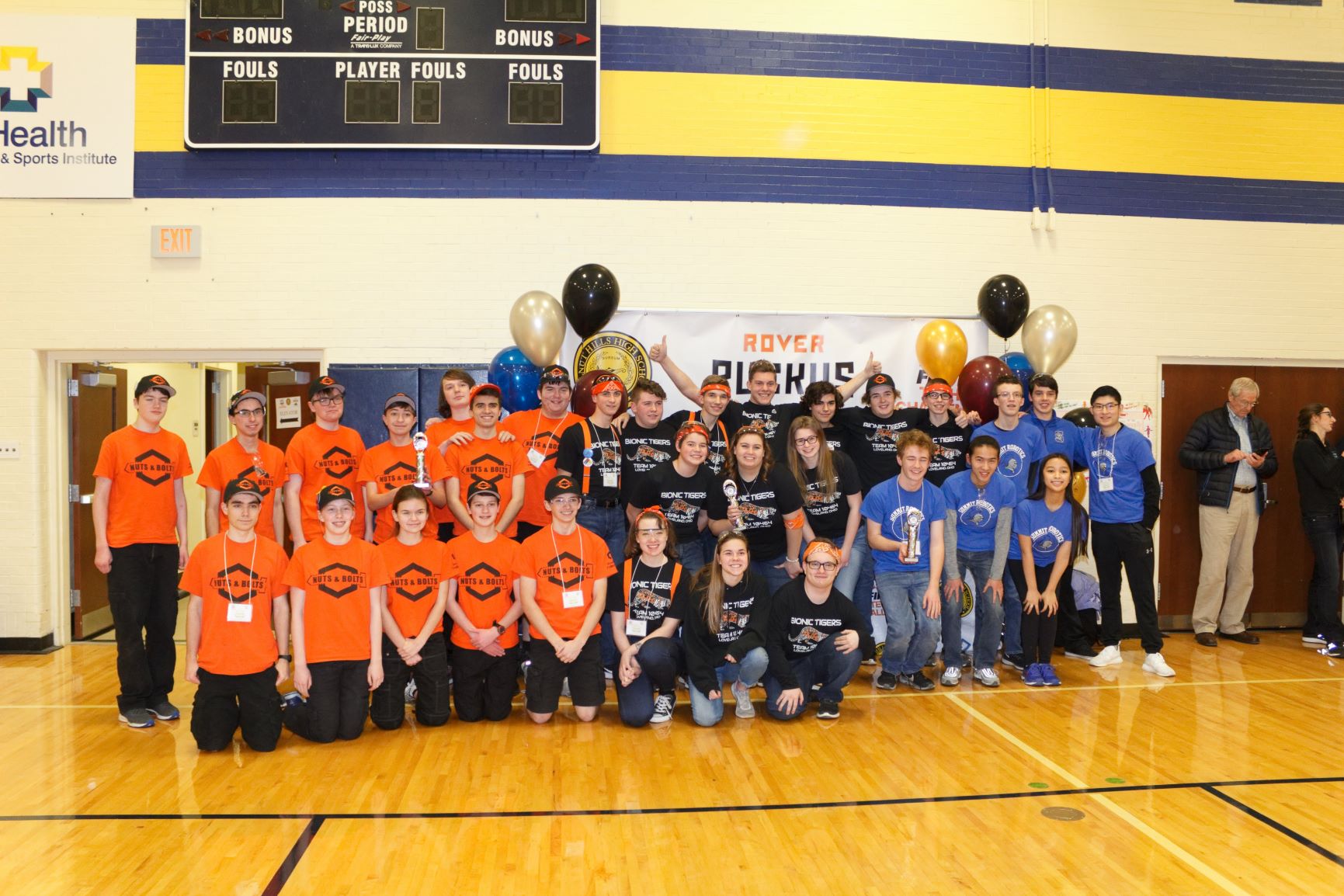 Team 5040, Nuts and Bolts, was the first team selected by the Bionic Tigers for their winning alliance, and they won the Control Award for "the Team that demonstrates innovative thinking in the control system to solve game challenges." 5040 also received second place for the Inspire Award and was nominated for the Design and Motivate Awards. (Detailed descriptions of the various awards can be found here.)
Both teams will be competing next at the Ohio FTC State Championship on February 23 at Loveland High School. Loveland FTC teams are supported by their many generous sponsors, including Blue Chip Consulting, Sugar Creek Foods, P&G, Jarvis Global Investments, Loveland American Legion, GE Foundation, Johnson Controls, and the Loveland Robotics Boosters. For more information, go to lovelandrobotics.com or email stewaram@lovelandschools.org.