This week we will take a few moments to highlight some of the ways our robotics programs in Loveland are so awesome!
If you would like to support our awesome robotics programs by making a donation to the Boosters, click the link below. You can also join the Boosters here.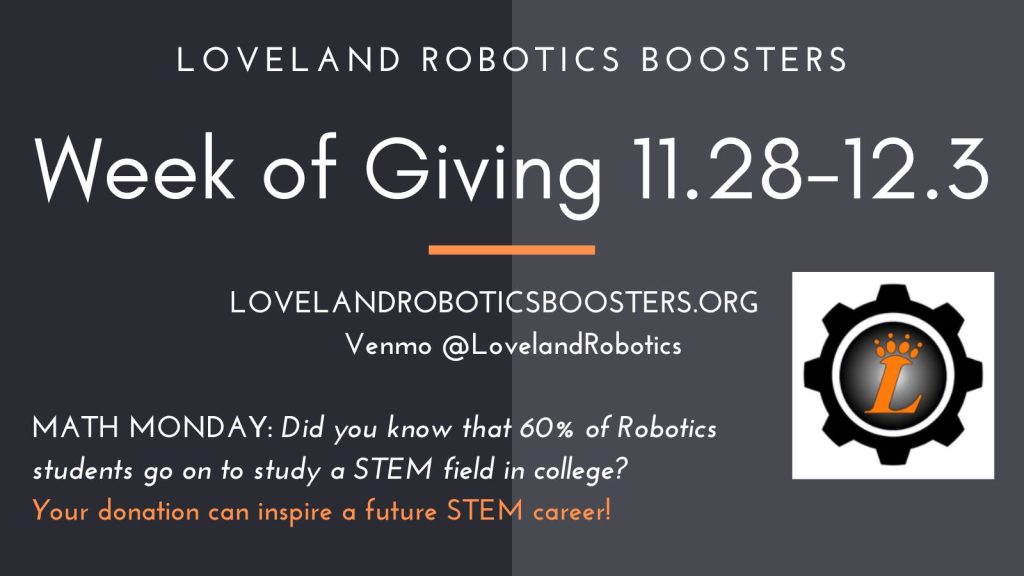 For more information, please contact us a LovelandRoboticsBoosters@gmail.com.