Support Loveland Robotics and get a clean car by purchasing Car Washed from Mike's Car Wash! Click here to learn more!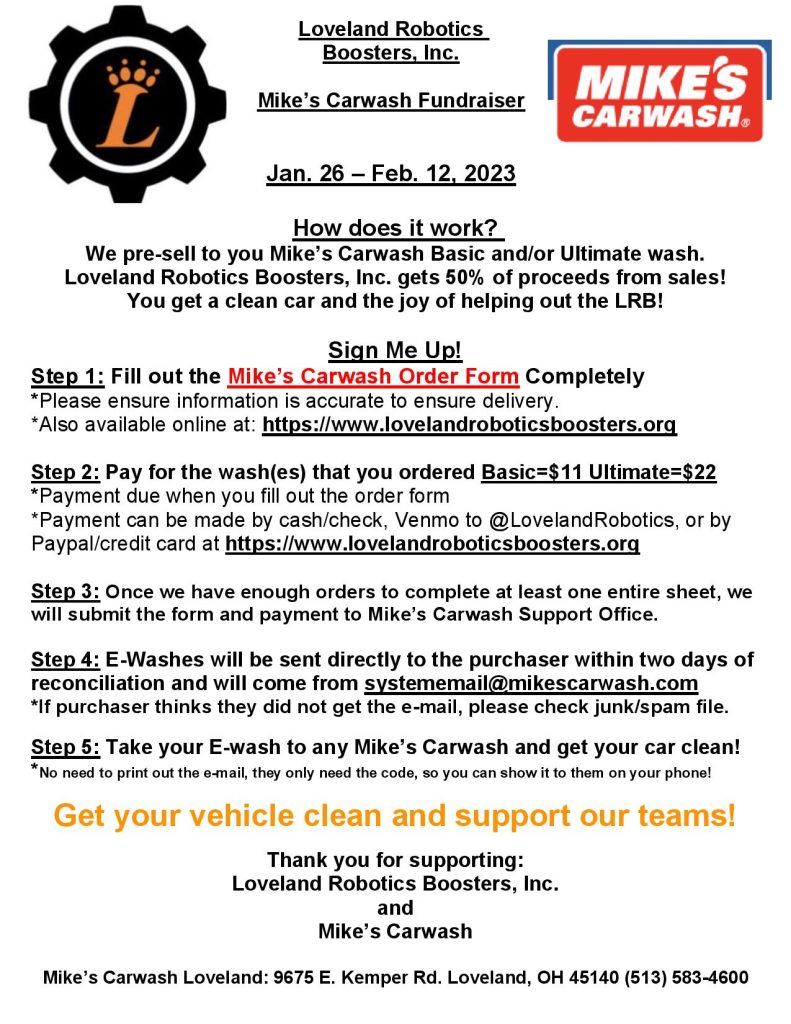 Congratulations to all of our teams who have competed this season! Our FLL Teams Roaring Robots and the Spiky Fire-breathing Rubber Ducks advanced to the District FLL Tournament, Middle School VEX Team The Banana Bots won the Excellence Award and qualified for the Ohio State VEX Championship, and FTC Teams 10464 The Bionic Tigers and 5040 Nuts & Bolts won the Inspire Award at separate tournaments and have qualified for the Ohio FTC Championship!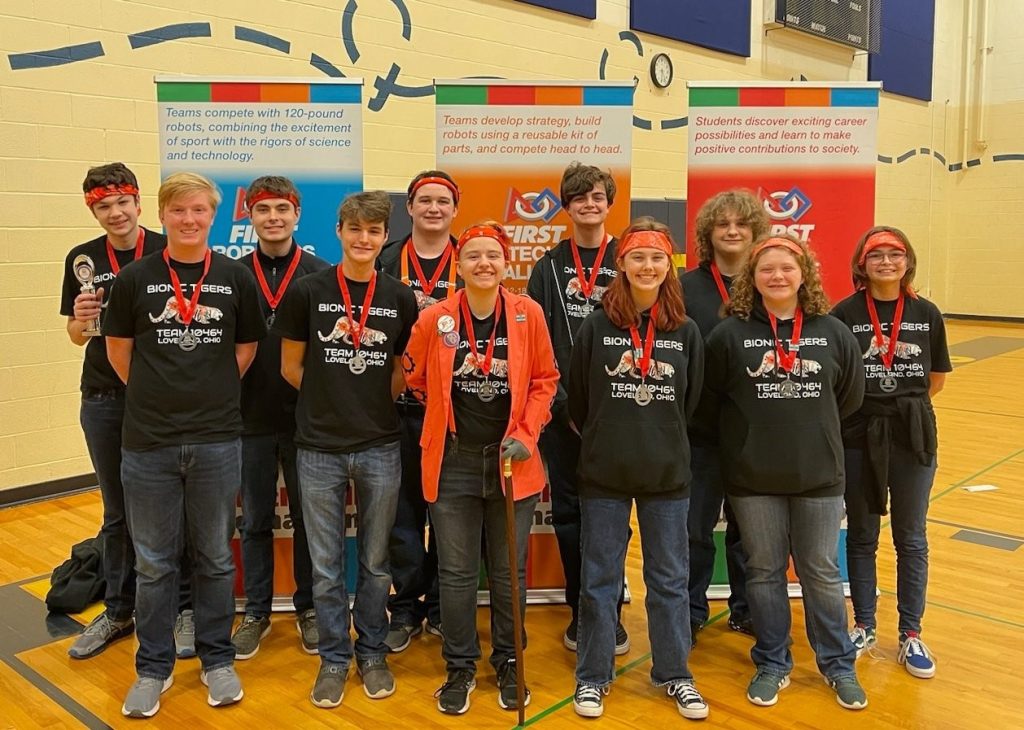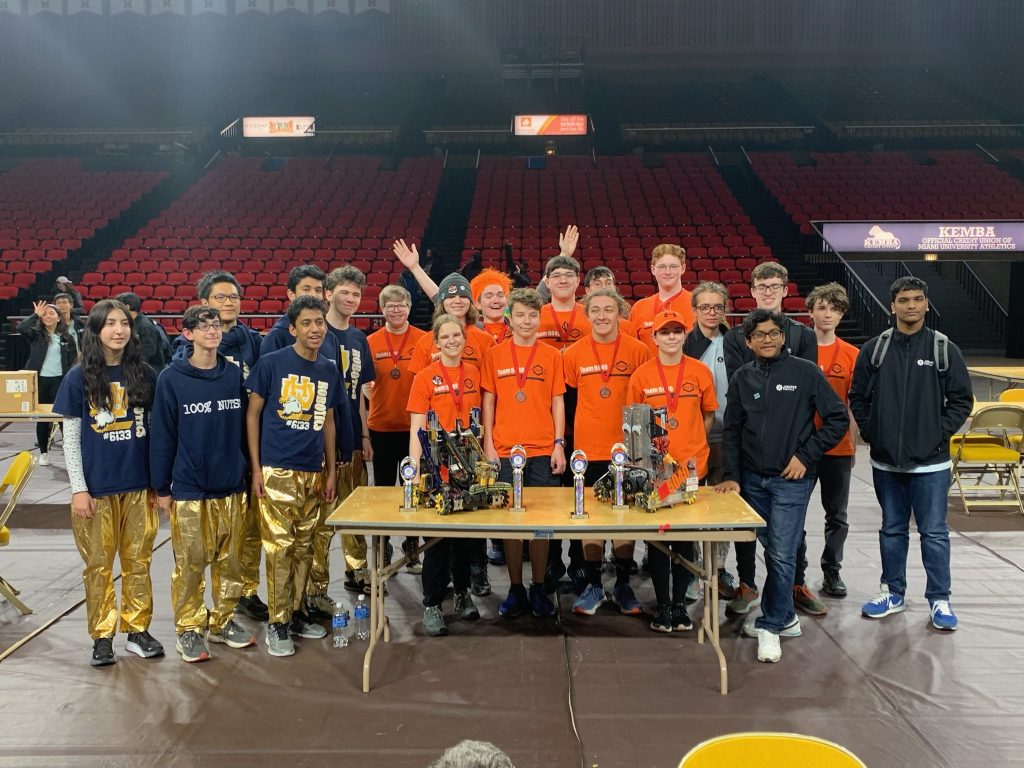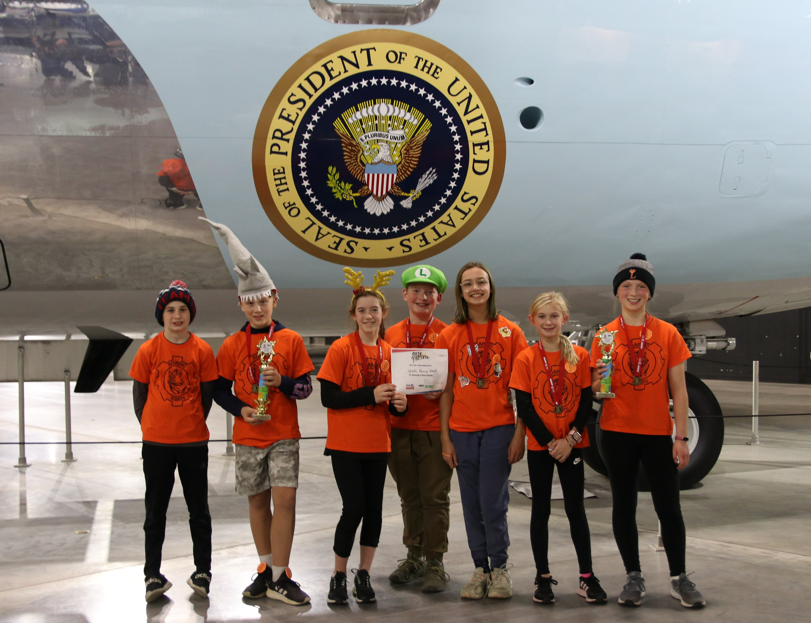 If you would like to support our awesome robotics programs by making a donation to the Boosters, click the link below. You can also join the Boosters here.
For more information, please contact us a LovelandRoboticsBoosters@gmail.com.